6 REASONS WHY

AWYKEN IS FOR YOU

:
To hold the title of an Awyken Life Coach is a prestigious one, indeed. After talking to a few of our own Certifed Awyken Professional Life Coaches, we've come up with a list of 6 reasons why anyone could benefit from becoming a certified AWYKEN Life Coach!
1. You finally get the chance to serve your life purpose. – Awyken provides a curriculum that entices the "ah-ha" moments to surface within your life. Whether it be you or your client, the Awyken coaching process shines light on discovering one's life purpose.
2. You share the opportunity to honor another's life purpose. – By undergoing the process as both coach and client when in training, you develop the necessary tools to help others discover and pursue their life purpose.
3. You learn to encourage others without passing judgement. – We get paid to be a listening ear and to ask the right questions! Great questions lead to even greater solutions. Our job is not to counsel or push around, but rather to walk alongside others in pursuing dreams, desires, and wants.
4. You inspire others to perform at their highest levels. – Awyken Life Coaches are naturally gifted at maintaining a positive outlook on life and they tend to be great at bringing out the best gifts in others!
5. You offer clarity to your clients – By learning to guide others to be more aware of what's going on in their life, you help them strengthen their weaknesses! Clarity and vision renewal is the best gift you can offer a person who needs the encouragement!
6. You incorporate God into the picture – unlike other Life Coach programs, Awyken encourages the teachings of biblical principles. If it has been written, it should be shared! Awyken Life Coaching provides others the opportunity to strengthen their relationship with God as a new or veteran believer! God wants to fulfill the promise He has for you and those around you!
There's still time to register for our updated Awyken Level 1 Coach Training!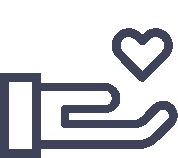 "Those whom bless others will be abundantly blessed themselves; those whom help others are helped."
Make a
donation
today & provide coaching services for
Transition-Aged Foster Youth.
The Awyken Coaching Ministry has partnered with The Nehemiah Project LA (NPLA). Your donations help provide Professional Life, Career, and Business coaching to the foster youth community! Interested in learning more about our partnership with NPLA? Send us an inquiry!